WELCOME TO RV STATION!
VISIT OUR RV DEALERSHIPS IN TEXAS AND OKLAHOMA TODAY!
We have 9 locations to better serve your RV needs. Start your family camping trip at RV Station Group.
1
North Houston / Cleveland
5
Donna / Rio Grande Valley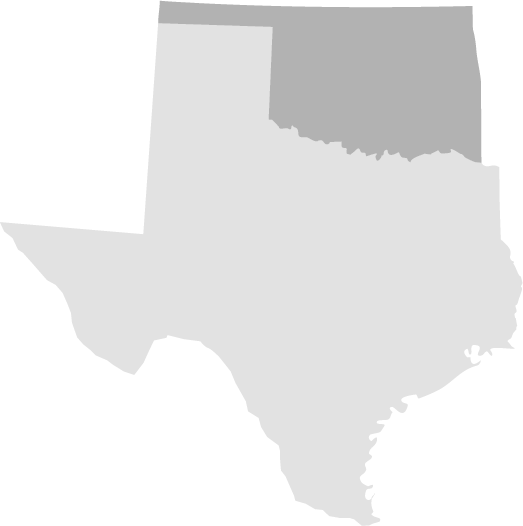 RV Station Group is conveniently located near the areas of Brookshire, Berry Center, Cinco Ranch, and Houston.
Select a location to get more information on its address, hours, and more.
We look forward to serving you!
Featured Inventory
BLACK FRIDAY SPECIAL - THIS IS THE REAL PRICE WITH NO HIDDEN FEES! Small Trailer with High End Features! Power Jacks - Power Tongue Jack - 15000 BTU Central AC - Residential Refrigerator - Sofa & Dinette - Enclosed Underbelly!

MSRP:

$39,176

Discount:

$17,177

Sale Price:

$21,999

Reduced due to overstock! Perfect for a small family! Great for the deer lease! Low monthly payments!

MSRP:

$32,310

Discount:

$9,315

Sale Price:

$22,995

Queen bed! Pass-through storage! Booth dinette slide out! Sleeps 5! Perfect family camper! Delivery available!

MSRP:

$28,785

Discount:

$5,790

Sale Price:

$22,995

Perfect for couples or small family! Hunters! Sleeps 5! Finance special travel trailer! Delivery available!

MSRP:

$28,785

Discount:

$5,790

Sale Price:

$22,995

Sale!! Super Light! - Residential Refrigerator - Gas & Electric Water Heater - Power Awning - Microwave - Rear Fold Down Bunk and More!

MSRP:

$38,068

Discount:

$14,069

Sale Price:

$23,999

2022 Blowout Price! Queen bed! Front private bedroom! 5 Star Service! Finance special! Delivery available!

MSRP:

$43,808

Discount:

$17,813

Sale Price:

$25,995

Double-size bunks! Sleeps 8! Queen bedroom with dual closets! Multi-media w/sound bar! Delivery available!

MSRP:

$43,400

Discount:

$15,405

Sale Price:

$27,995

SPECIAL - Rockwood Sale! 2023 Geo Pro 20BHS! - Off Road Package - Tongue Mount Tongue Rack - Tire Pressure Monitoring System - LCD TV - Solar Panel - Residential Size Refrigerator - Heated Holding Tanks and More!

MSRP:

$41,442

Discount:

$13,445

Sale Price:

$27,997

MSRP:

$34,622

Discount:

$5,627

Sale Price:

$28,995

Overstock special! Outside shower! Dual entry doors! Walk through bathroom! Rear living! We deliver!

MSRP:

$49,900

Discount:

$20,905

Sale Price:

$28,995

Innovative Front Entertainment Floorplan with Tons of Features! Tankless Water Heater - Power Jacks - LCD TV & Theater Sound - Residential Size Refer - Great Storage and Great Counter Space!

MSRP:

$42,116

Discount:

$13,117

Sale Price:

$28,999

Manager special! Outside kitchen! Double bunks! Private bedroom! Climate package and much more! We deliver!

MSRP:

$52,500

Discount:

$22,505

Sale Price:

$29,995

MSRP:

$49,668

Discount:

$19,673

Sale Price:

$29,995

Sleeps 8! Queen bed! Double size bunks! Big fridge! Plenty of storage! Make some memories! We deliver!

MSRP:

$39,789

Discount:

$9,794

Sale Price:

$29,995

Sleeps 8! Queen bed! Dual closets! Double size bunks! Plenty of room for the family! Delivery available!

MSRP:

$39,789

Discount:

$9,794

Sale Price:

$29,995

Manager special! Sleeps 9! Queen bed! Outside kitchen with griddle and fridge! Wardrobe/pantry! We deliver!

MSRP:

$50,800

Discount:

$20,805

Sale Price:

$29,995

Terrific New Floorplan from Puma! - Large Rear Bathroom with Great Wardrobe Storage - Granite Decor - Residential Refrigerator - Power Jacks - 15000 BTU AC - Roof Ladder - Fireplace - Enclosed Underbelly and More!

MSRP:

$46,531

Discount:

$16,532

Sale Price:

$29,999

Solar Flex 200 15.0 BTU A/C

MSRP:

$46,594

Discount:

$13,599

Sale Price:

$32,995

Overstock special! Sleeps 10 with 4 private bunks! Outdoor kitchen! Outdoor shower! We deliver!

MSRP:

$55,100

Discount:

$22,105

Sale Price:

$32,995

Manager special! Plenty of storage with 2 pass-through compartments! Private queen bedroom with separate outside entry! We deliver!

MSRP:

$53,800

Discount:

$19,805

Sale Price:

$33,995

Outside kitchen! Wardrobe/pantry! Full size sofa! Sleeps 9! Queen bed! Big fridge! Delivery available!

MSRP:

$46,314

Discount:

$11,319

Sale Price:

$34,995

Outside kitchen! Sleeps 9! Queen bed! Wardrobe/pantry! Queen bed! Delivery available!

MSRP:

$46,400

Discount:

$11,405

Sale Price:

$34,995

Looks at this Buy! Two Central AC's - Solar Panel - Only 6200 Lbs! - NEW UNIT with FULL FACTORY WARRANTY! Bunk Beds - Residential Refer - LCD TV - Plywood Floors and More!

MSRP:

$57,665

Discount:

$22,666

Sale Price:

$34,999

SPECIAL - The Perfect Luxury Couples Trailer! - Top of the Line Quality - Power Stabilizer Jacks - Outside Kitchen - Arctic Package - Residential Refrigerator - Solar Panel - Goodyear Tires - TPMS System - #1 in the Nation!

MSRP:

$53,338

Discount:

$18,339

Sale Price:

$34,999

Best Quality Bunk Model! Two Bedroom Model - Four Seasons Insulated - Outside Kitchen - 40" LED TV - Theater Seats - Power Jacks

MSRP:

$53,229

Discount:

$17,230

Sale Price:

$35,999

Dual entry doors! Walk-through bathroom! Outside shower! Rear living! Transport available!

MSRP:

$44,740

Discount:

$7,745

Sale Price:

$36,995

Super Popular Zinger 328SB! Two Air Conditioners - Power Jacks - 50 Amp Service - Residential Refrigerator - Outside Kitchen - Sleeps up to 10!

MSRP:

$59,161

Discount:

$22,164

Sale Price:

$36,997

Queen bed w/storage underneath and wardrobes on either side! Tri-fold sofa for more sleeping spaces! Laundry chute! Ask about delivery!

MSRP:

$50,177

Discount:

$12,182

Sale Price:

$37,995

REDUCED! King bed! Walk in pantry! Dual bathroom sinks in the full bathroom! Premium residential furniture! Delivery available!

MSRP:

$53,964

Discount:

$14,969

Sale Price:

$38,995

Sleeps 10! Outside kitchen! Outside shower! Popular floor plan! Finance Special! Delivery available!

MSRP:

$51,070

Discount:

$12,075

Sale Price:

$38,995

MSRP:

$46,709

Discount:

$6,714

Sale Price:

$39,995

Just arrived! Dual entry! Entertainment center! Walk-in closet and much more! Delivery available!

MSRP:

$51,655

Discount:

$11,660

Sale Price:

$39,995

Outstanding! 2024 Shadow Cruiser 239RBS - Huge Rear Bath - Super Lite - Solar Panel - Outside Kitchen - Theater Seats - LCD TV Theater - Air Fryer Oven - Queen Bed - Great Storage!

MSRP:

$53,890

Discount:

$13,891

Sale Price:

$39,999

Theater Seat Option - Power Jacks - LED Theater - Solar Panel - Torsion Suspension - Fireplace - Private Bedroom with Queen Bed

MSRP:

$52,842

Discount:

$12,843

Sale Price:

$39,999

Super Lite & Luxury! Autumn Wood Cabinets - Adult Size Rear Bathroom - Power Jacks - 15000 BTU AC - TPMS - Wifi Ranger - LED TV - Huge Storage!

MSRP:

$54,531

Discount:

$14,532

Sale Price:

$39,999

New Model! Rear Kitchen with Private Front Bedroom! Luxury Couples Unit - Rated for any Weather and Conditions! Torsion Axles - Dual Batteries with Solar and 30amp Controller - Dual Entry - TPMS and More!

MSRP:

$54,474

Discount:

$14,475

Sale Price:

$39,999

New Mini Lite Floorplan! Outside Kitchen - Oversized Theater Seats - Tons of Counter Space! Arctic Package - TPMS - Goodyear Tires & More!

MSRP:

$53,726

Discount:

$13,727

Sale Price:

$39,999

Super Bunk House! Two Bedroom! Tankless Water Heater - 50 Amp Service - Power Jacks - Outside Kitchen - 40" LED Smart TV and More!

MSRP:

$57,696

Discount:

$17,697

Sale Price:

$39,999

Two Full Bedrooms! - Power Jacks - 40" LED TV - Two Queen Beds - Tankless Water Heater and More!

MSRP:

$56,410

Discount:

$16,411

Sale Price:

$39,999

SPECIAL! - Puma Mid Bunk Luxury Trailer - Power Stabilizer Jacks - Power Tongue Jack - Power Awning - On Demand Tankless Water Heater - Two Air Conditioners - Fireplace - Outside Kitchen - TriFold Sofa Upgrade - Theater Seats and More!

MSRP:

$64,975

Discount:

$24,976

Sale Price:

$39,999

New Model for 2024! Luxury Couple's Trailer - Private Front Bedroom with Large Rear Bath! Every Rockwood Luxury included like Goodyear Tires - Arctic Package - TPMS - Solar Panel - Dual Batteries - Theater Seats and More!

MSRP:

$54,270

Discount:

$13,271

Sale Price:

$40,999

MSRP:

$59,821

Discount:

$17,826

Sale Price:

$41,995

Outstanding 2024 Shadow Cruiser! Super Lite - Solar Panel - Two Central AC's - Theater Seats - Power Jacks - Power Awning - Huge Bathroom - Terrific Storage!

MSRP:

$55,092

Discount:

$13,093

Sale Price:

$41,999

Sleeps 9-10! Private bunkhouse! Outside griddle! Queen bed! Plenty of room!

MSRP:

$56,122

Discount:

$13,127

Sale Price:

$42,995

Outdoor kitchen! Sleeps 9-10! Dual entry door! Great floor plan! Delivery available!

MSRP:

$53,202

Discount:

$10,207

Sale Price:

$42,995

Hot Hot Hot! 2024 Shadow Cruiser 277BHS - Two Central Ducted AC's - Power Jacks - Arctic Insulated - Solar Panel - LED Theater - Outside Kitchen - Air Fryer Oven!

MSRP:

$61,746

Discount:

$18,747

Sale Price:

$42,999

Half Ton Towable - Huge Rear Bath - (2) 15,000 BTU Central AC's with Heat Pump - Goodyear Tires and Much More!

MSRP:

$60,506

Discount:

$16,507

Sale Price:

$43,999

SPECIAL - Super Luxury Rockwood Ultra Lite - Newport Ash Wood Upgrade - Two Central AC's with Heat Pump - Powered Arctic Package - Independent Suspension - Goodyear Tires - TPMS System - WiFi Booster - Solid Wood Cabinets - Plywood Floors and Much More!

MSRP:

$63,920

Discount:

$19,921

Sale Price:

$43,999

Great New Floorplan! Washer & Dryer - Rear Dinette - Theater Seats - Fireplace - Two AC's - Tons of Storage!

MSRP:

$62,210

Discount:

$18,211

Sale Price:

$43,999

Outdoor kitchen! Double pantry! 1.5 bathrooms! Premium furniture! Delivery available!

MSRP:

$54,235

Discount:

$9,240

Sale Price:

$44,995